Visiting India [10/2017]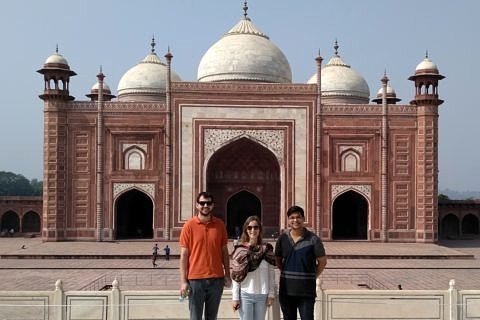 The FAU research group, consisting of Benjamin Brands, Dr. Stefan Kässmair, Alexander Großmann, and Nina Reiter, visited IITD in October 2017. Together with colleagues from the Indian partner university, they participated in a workshop on imminent topics in mechanics.
Cultural activities included visiting Taj Mahal, Lodhi Garden, and a trip to Rajasthan, the largest state of India. Lodhi Garden is known for the tombs of several rulers and its rare architecture. Among other things, Rajasthan is famous for its Jewelry and Gemstones, Mughal paintings, carpets with various patterns, and artistic pottery.